Double bass drumming (2 bass drums instead of 1) is not particularly new. I think the 1st major use of the double drum set, as it was called, was when Louie Bellson pioneered that setup in 1939 at 15 years of age!
It used to be that the only way you could do it was with buying 2 drumsets. this left us with mismatched drums and/or too many of the same sized toms and floor toms. Eventually they starting selling drum kits with identical sized bass drums and a variety of tom and floor tom sizes.
The 70's- 80's gave us the pinnacle of double bass drumsets with my favorite of the time Neil Peart being the best of the big kit players.
Around this same time came the popularization of the double pedal.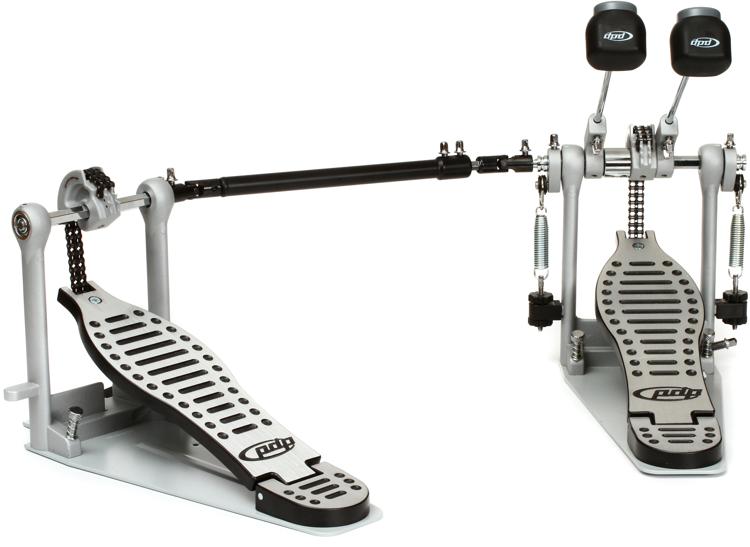 This allowed drummers with only 1 bass drum and those who were tired of transporting 2 bass drums to gigs, to be able to play double bass.
So now you might want to learn how to play double bass with or without the 2nd bass drum.
Hear is an old video of me showing you how to get the double sound without the pedal or the 2nd drum and then with the double pedal.
I hope you noticed how I did not refer to the bass drum as 'kick' drum. The term kick is a bit of an insult as we play the drums not hit or kick them. The term came from some sound guy or engineer to lazy to learn the real name.